DONUTS!! What can I say, I love them. Sweet, tasty and more than a little decadent! So treat yourself, pick up "a dozen reasons to smile" and scrap your fave donut treat, that donut shop you visit, or your kiddos having a special treat!
A Dozen Reasons to Smile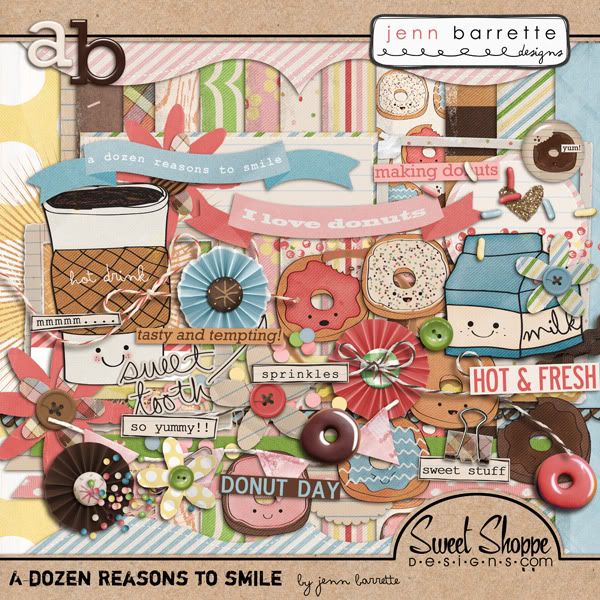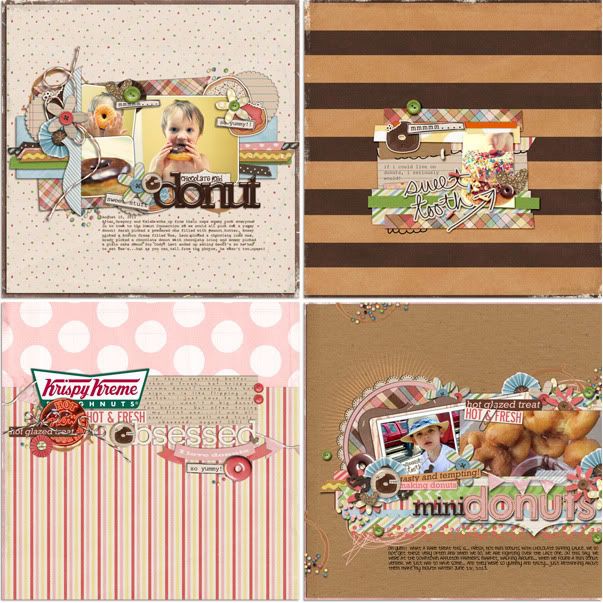 Have a great weekend!