Looks like my creativity is still flowing! I love when the mojo cooperates. I have 2 new collabs up this week at The Lilypad. I having so much fun with my guest gig there.
First up, Robot Love with Jenna Desai -
Show a little robot love with this amazing collaboration from Jenna Desai and Jenn Barrette! Perfect to scrapbook your little lover boy, or even make some super rad Valentines.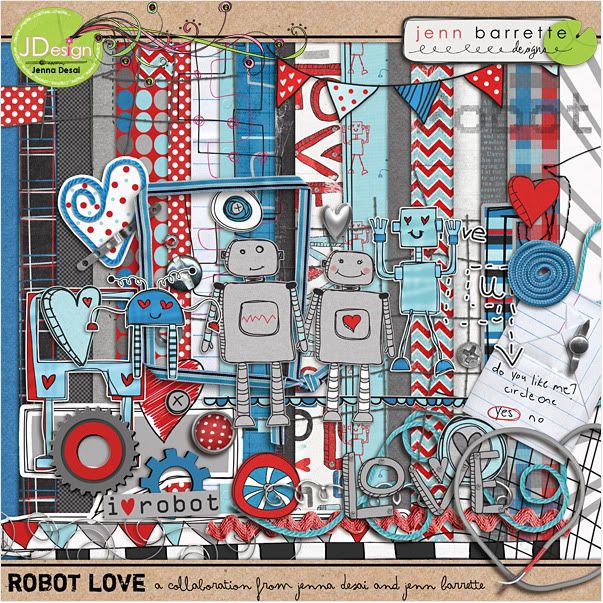 also, I have collab with the amazing Valorie Wibbens. Silly Girl is a fun and fabulout kit with touches of collage and whimsy for all those silly girls out there!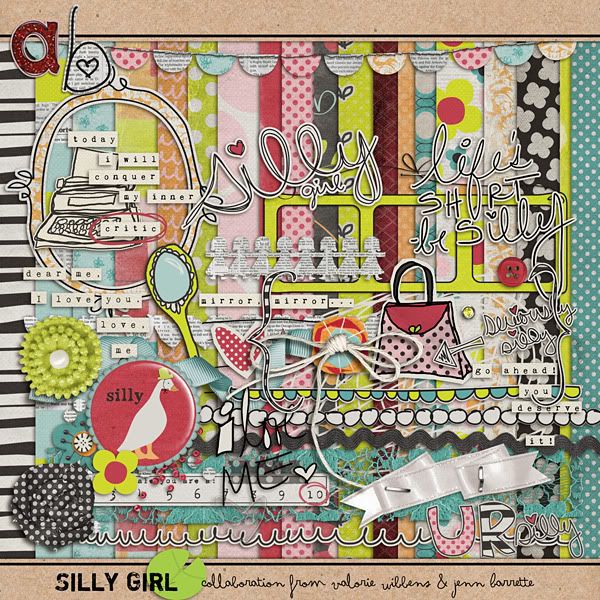 Oh, and I believe a mentioned a freebie didn't I? How about this fun little add-on for Silly Girl?
Also, my girl Val has another add-on for this kit on her blog, check it out here.
*wipes forehead* K, that's all for today...but I will leave you will a peek at tomorrow's new kit.

Alright, I am off to take a nap. Peace out peeps.