Hi everyone! I have 2 new products out today, and they are both on sale for $1 today only, at Elemental Scraps.
I have these fun whimsical date swirls, each month comes with the plain swirly month, and an embellished copy as well.
Perfect Date - Monthly Date Swirls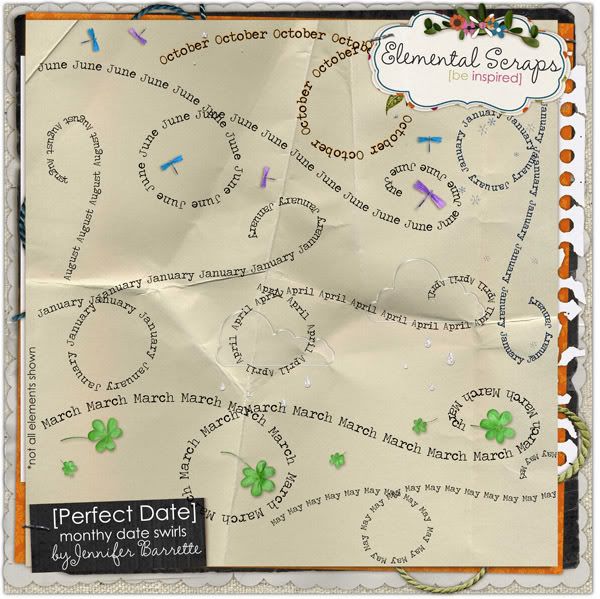 And I LOVE this alpha! Houndstooth is one of my favorite patterns, and it is so popular right now in fashion.
Fashion Inspired - Worn Houndstooth Alpha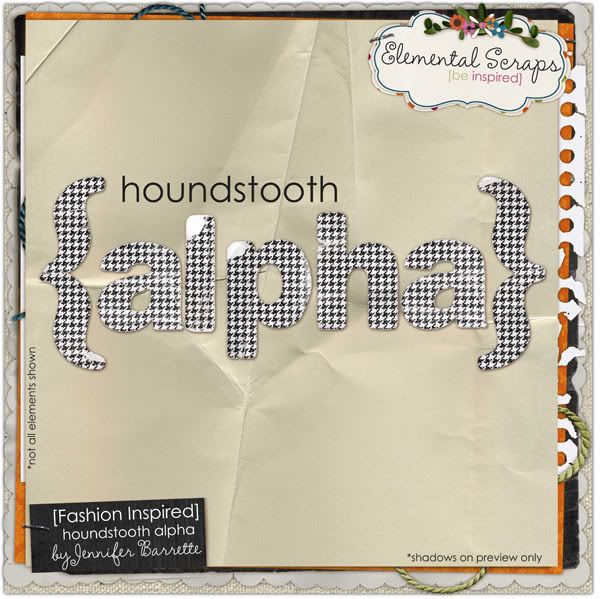 here is a cute example using both, from Jenn (jennamy82)